A collaboration project with Free the Youth in Ghana!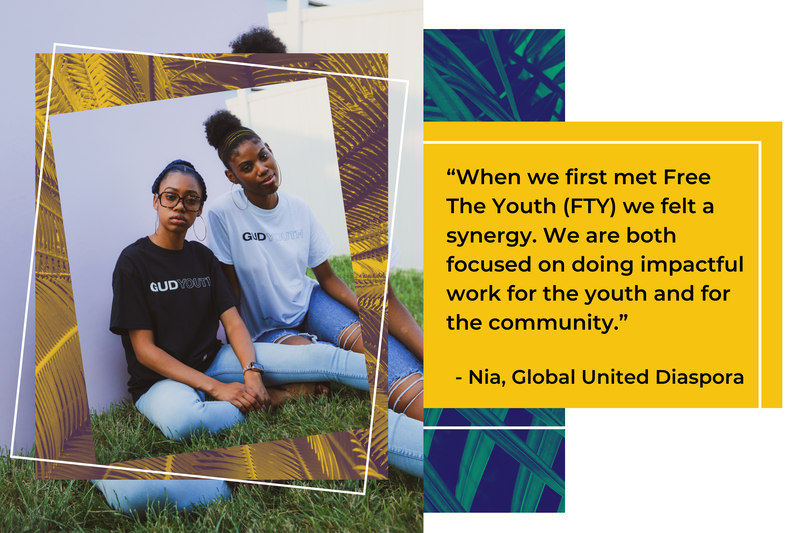 In 2019, GUD hosted our first Afro-Philanthropic Conference in Ghana called "Returning to One. We had the pleasure of meeting Joey Lit from "Free the Youth", during one of our service projects that we led after the conference. Free The Youth is a crew of fashion entrepreneurs focused on Youth Empowerment in Ghana. Due to their rapid growth in the street wear revolution, they have been rated alongside some of Africa's top labels.
We took some time to get to know each other and realized very quickly that we had similar initiatives and were trying to share the same message; even if it was through different forms of media. Over the course of our visit to Ghana, We noticed that there was a lot of untapped potential for creatives and decided to band together to host a two day creative workshop where we gave local youth the opportunity to learn from industry professionals and see that opportunities for success can be created through avenues such as Graphic Design, Djing, and Music production.
Joey Lit and his partners at "Free the Youth", created the designs for the t-shirts. He then used the design at the workshop to walk the participants through the process of direct to garment screen printing. Each shirt was handmade by members of "Free the Youth" in small batches, so limited quantities are available. The shirts were made to be a visual representation of our partnership in trying to empower our youth and tie our bounds to the African Diaspora.